...nor do I allow this blog to become an interior clone of Cute Overload or Zooborns.
But
, exceptions can, and must be made.
And its the weekend.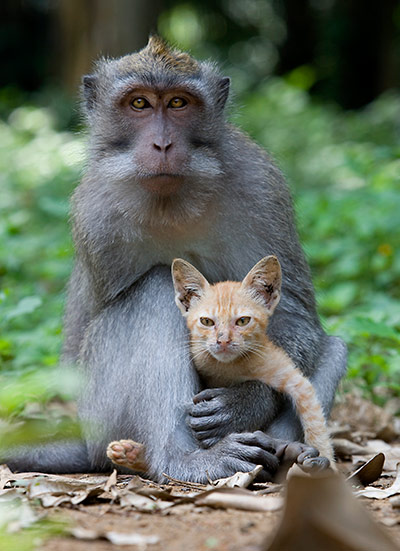 I don't know much about Long-tailed macaques, but it does seem quite unusual for
a male monkey to be so attached to a "child."
I'd rather not taint this precious moment with ethological analysis, at least this time. Go look at the rest of the pictures.
Oh, and this one:
Next time, baboons for reals.